Best Digital Marketing Agency in the New Delhi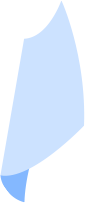 WHAT IS VIDEO MARKETING? WHY IT IS IMPORTANT?
Video marketing simply means, marketing your brand, product or services using a video. Video marketing can be used for everything from building customer rapport, to promoting your brand, services or products. Additionally, video marketing can serve as a medium to present how-to's, promote customer testimonials, live-stream events and deliver viral (entertaining) content.
On the surface, the how of video marketing is pretty simple: Your brand creates videos that, in some way or another, promote your company, drive sales, raise awareness of your products or services, or engage your customers.
Benefits of Video Marketing
Vide helps you connect with your audience
Video is SEO gold mine.
Videos boosts information retention
Customers loves videos
19% increase in open rate and 65% boost in click-throughs.
64-85% of consumers are more likely to make a purchase
In practice, it's a little more complicated. Like many of your marketing efforts, video marketing is data driven, so you'll want to monitor various metrics and track customer engagement.
Video marketing is all over the Internet. Look no further than your favorite brands, your Facebook, your YouTube homepage, and there it is: successful video marketing that has found its way to your eyes.
As Your Technical Business Partners
If you hire us, you can be confident that we know what you care about the most and sales.We have worked with thousands of companiesand spent millions of dollars on digital marketing to produce results for them.
If you have any queries or want to get in touch then please contact us through the Address: 
Are You Ready Work Together!