Best Digital Marketing Agency in the New Delhi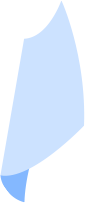 WHY YOU NEED A MOBILE APP?
Not every business needs a mobile application, but it's more of an individual choice that if they want an app for their business or not. I will suggest, if you think your business needs a mobile application then go for it!
A mobile app can also improve your customer service, apart from increasing your product sales and business visibility. An app ensures the same presentation of products and services every time users access it. Customers can go through the same interface, no matter which page they access.
Mobile application will surely help your business to grow
10 Benefits of having a mobile Application for your business
Improves efficiency
Boosting curiosity to the clients
Make your business 1 step ahead of the competition
Increase in sales
Better customer retention as compared to website
Makes it easy to interact with your customers/clients
Stronger relationship with customers
Meet the targeted clients
Best ROI
 Builds a stronger Brand
Help your business to grow
Mobile application will surely help your business to grow. Another reason for that is, when people have your application they don't have to go to the browser and manually search for your website or store. It's very easy for them to just tap on you app logo and open the application in seconds. This will surely gonna help you to get more conversions for sure.
So, if you are yet to plan to develop a mobile app for your business, you are far behind your competitors. It's necessary to plan it now to beat the competition and stay ahead of your competitors.
Just scroll down the page and connect with us for more information.
As Your Technical Business Partners
If you hire us, you can be confident that we know what you care about the most and sales.We have worked with thousands of companiesand spent millions of dollars on digital marketing to produce results for them.
If you have any queries or want to get in touch then please contact us through the Address: 
Are You Ready Work Together!