TO UNDERSTAND WHAT IS EMAIL MARKETING, FIRST WE HAVE TO
KNOW WHAT IS DIGITAL MARKETING!
So we all know what is marketing i.e basically promoting your brand through different
means to get to the top in the market, so basically, digital marketing is a concept in
which one promote their product or content digitally through different means, as in
digital world content is also served as a product, in the digital market we promote content
also! There is a lot of way of one can digitally market a product or a content like through
SEO, Through social media And the concept we are going to discuss i.e. Email
Marketing
So know, what is Email marketing?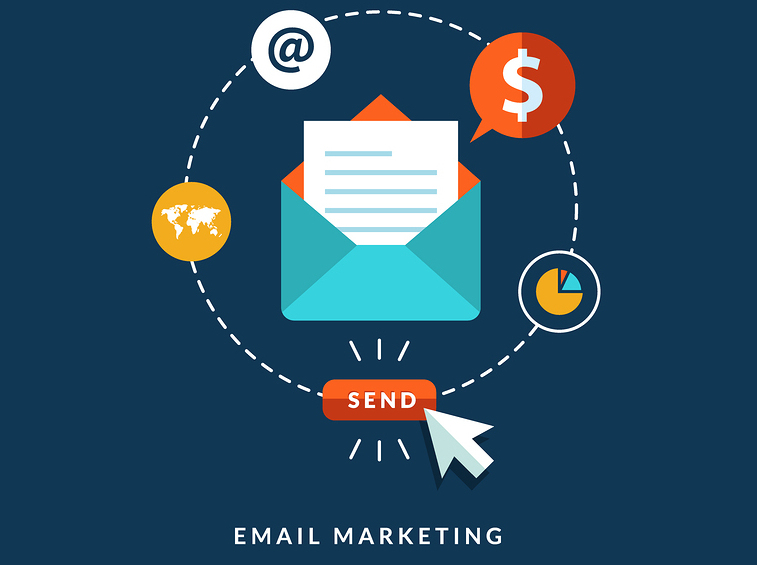 Email marketing is the concept of sending emails to the potential or current customer of a
particular brand! The main motive behind email marketing is to build trust in an existing
customer, directly ask them to buy the product or consume the content and build a new
customer!
This is a great way of marketing your product and now many digital
marketers are also using it, In the case of current customer this ensures them that the
the company they are using to buy the product is trustworthy which generally helps to
company to grow as they are getting some customers, who are going to be with them
for the long run and in case of a new customer, generally are sent only to the people who
seems interested in buying a product so there is a higher possibility one may end up
buying a product if the email is sent to them which directly lends them to the link of a
product!
Different types of Email marketing
Promotional emails
informational emails
Promotional emails
Promotional emails are types of mail that have been sent to aggressively promote their
product, services, or content! They are basically call-to-action types of emails, the
company sends these types of emails when the new product is launch and new offers
are to be offered to the customers.
Informational emails
As the name suggests, these types of emails are sent to the customer when the
company has to share something with their existing customer regarding their
work(certificates owned by the company). These types of messages have been sent to
build the trust of a customer and help to make a consistent connection with them!
Is it still a good source in today's time?(like in year 2021-22)
As email marketing is an old process, the question that often comes to the mind is
whether it is still a good source or not?
Email marketing is now almost 50 years old, and many times you must have heard
that "email is dead" but trust me Email is only expanding, it is getting bigger day by day.
First, let me get you through the statistics:–
1) If we see globally, there were almost 4 billion users in the year 2020 and by 2025 it is all
set to grow to the number 4.6 billion( which is huge)
2) According to fluent inbox report, 2018 it has been observed that almost 80% of
Americans do check their mail once a day, while a quarter of them check their mail
several times a day
3) Almost 80% of business developer believed that email marketing does help in
increasing the customer retention
Check more stats here!
How to do email marketing?
There are basically 2 steps required to start up your email marketing process;

1) Email Marketing Software
A company should hire some ESP( email service provider) to send emails to their
customer, an ESP is a software that help manages your email, you can even
send this from your normal software but is going to put your company in more
risks, because ISP( internet service provider) is mostly used for personal use,
when mass emails are sent from this, it is more likely to be flagged under spam
filters.
2) An email list
This contains the list of all the potential or an existing customer, to whom the mail
has to be sent, but a company cannot directly send mails to the customer, first
they have to take permission from them.