Best Website Development Company in Delhi
Best Digital Marketing Agency in the New Delhi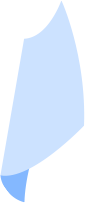 Why a Website Important for Any Business
A website is Adhaar Card of Business, as Adhaar card is important for us the same as the website is very important for any business because of your website identity. Most people assume that if you have a website that means you are running good business and delivering quality products and services.
There are actually some small businesses don't have a website and they even don"t aware how website help to increase their business revenue in short time of period, Having a website will help you to reach the potential customer and establish the great brand reputation that helps you to make your sales effort very easy
70% your audiance spending time on Flipkar, Amazon, etc and Instagram, facebook. 30% those who buy product from local market. Many people like to buy at Online Platform after Covid 19 so grap this opportunity they convert into your loyal customer
Website construction combination of designing graphyics standardised codes, content is the backborn of website, and website interface design should be optimized,authoring and engine optimisation.
Website Development includes working areas like website design,back end website programming and website publishing as well website database
Why my Business NEEDS a Website
24×7 Availability
Global Presence
Social Face
Improves Brand Credibility
You can target a wider audience
Website saves your time
Next level Customer Service
Can Retarget on social media 
Can be Stay ahead of competitors
Bonus: According to a survey, 75% of people judge a brand's their online presence by going through their website.
Terms & Condition
A) Payment Terms 50% in Advance of Minimum Contract Period of Service.
B) Minimum Contract Length 6 or 12 Months.
As Your Technical Business Partners
If you hire us, you can be confident that we know what you care about the most and sales.We have worked with thousands of companiesand spent millions of dollars on digital marketing to produce results for them.
If you have any queries or want to get in touch then please contact us through the Address: 
Are You Ready Work Together!